Details including prices and Lot sizes for the second phase of this development, Sea Breeze Heights, are now available.
Lots are priced from about US$300,000 to US$1,000,000. Sizes vary from under 1/2 acre to about 1 acre.
There is also a rental management programme that will rent out your property whilst you are not in residence on the island. A return of 6% per annum on your investment is more than likely from this programme.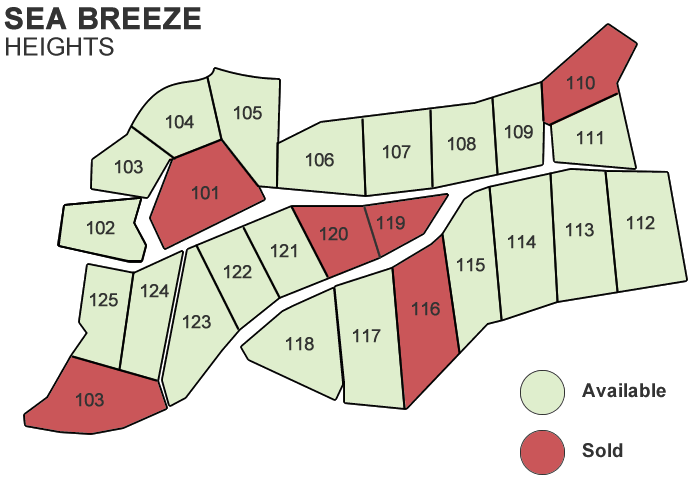 Plot Information: